Allied healthcare providers including chiropractors, physiotherapists, psychologists, naturopaths, speech therapists, optometrists, massage therapists, and others can work smarter and faster with ClinicAid billing software for allied health professionals.
Why choose ClinicAid Billing Software for allied health professionals
Allied health professionals often work with a referring physician, which can complicate the claims submission process in unforeseen ways depending on the province. ClinicAid medical billing software for Canada's Health Professionals makes it easy to submit to OHIP, MSP, MSB, and Alberta HLINK from any web enabled computer or tablet.
Our billing software for Allied health professionals is a cloud based, flexible program designed to meet the needs of all Canadian healthcare providers and practices. Equally important is its ability to provide a level of customization that meets specific allied health professional needs based on their area of specialization.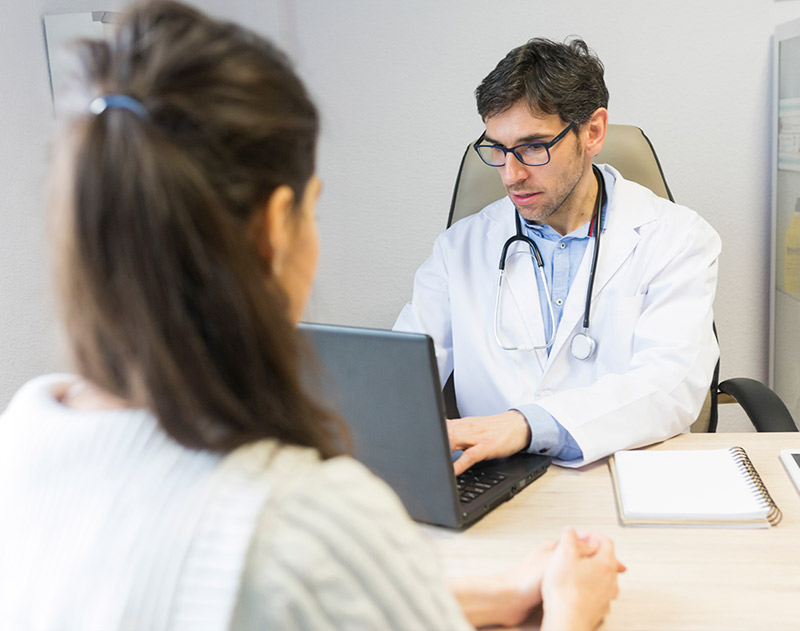 ClinicAid simplifies claims submissions, minimizes rejected claims and maximizes payment for allied health professionals
Our simple to use dashboard and high levels of automation bring greater simplicity to the claims process with options like:
Batch billing, re-billing, and trigger codes
Invoice templates that simplify billing for specialists with numerous service codes per patient
A configurable dashboard with custom reports/key measurables
Saving and sharing diagnostic and service code quick lists
Setting default providers for claims
Making private office notes on claims for future reference
ClinicAid also includes practice Management features like simple scheduling, note-taking, demographic management, and document upload features. The software also allows users to create private billing codes and invoices with inventory tracking to let them know when stock is getting low.
Our flexible platform fully integrates with various EMR/EHR to:
Minimize administrative efforts and costs
Speed up the claims process
Simplify financial reporting
An efficient and more profitable practice with ClinicAid
Like every health professional, practice, and practice group across Canada, you want to focus on spending more time treating your patients rather than filing claims. Completing claims efficiently makes practices run more efficiently and allow practitioners to spend less time on billing and more time on patients.
If you're ready to simplify claims billing, lower costs, and maximize practice income with ClinicAid, click here to Get started today!