ClinicAid billing software for internal medicine doctors is designed to support you whether it's as a single practitioner, group practice, or part of a hospital healthcare group. It's imperative that you get the maximum return from claims, but busy practices can quickly get overwhelmed with the manual claims process or inefficient claims billing software.
Eliminate data capture problems with ClinicAid
The goal for your practice is to eliminate data capture problems, but if they do happen, you need an easy way to fix them. ClinicAid billing software for internal medicine doctors provides pre-population and automation where appropriate to cut down on time filling out claims, which lessens the chances of inaccuracies such as:
Incorrect referring physician information
Missing service code requirements for time-based services
Invalid patient insurance information
Incorrect code combinations for a given procedure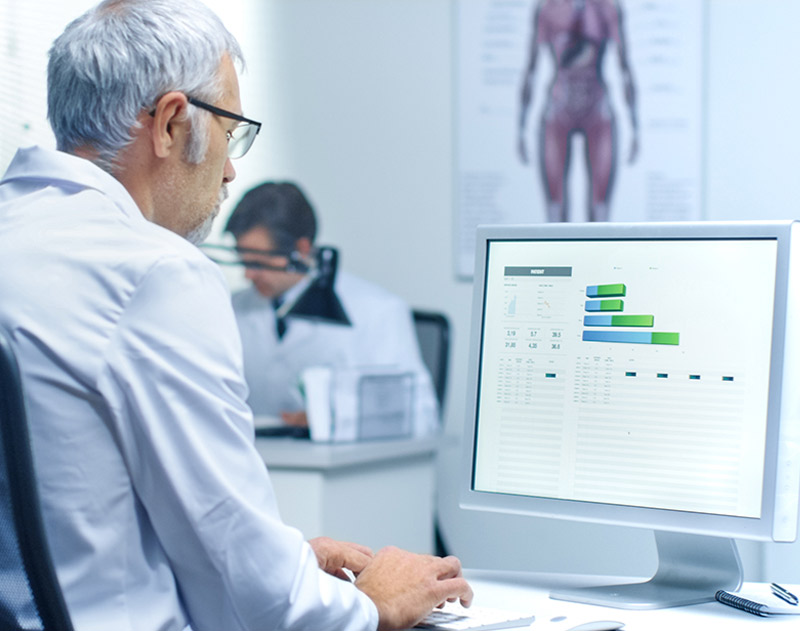 ClinicAid medical billing software gives internal medicine doctors the support they need to eliminate entry errors that can lead to rejections and lost or delayed income. When the occasional rejection happens, our billing software delivers automated support to help you:
Identify individual claim errors
Correct the problem
Resubmit for payment in the shortest amount of time with the least amount of effort and headache
Affordable, flexible, and accurate billing software for internal medicine doctors
Billing software for internal medicine doctors in Canada must be flexible and affordable to meet physician practice needs. We designed ClinicAid with Canadian physicians in mind so they can:
Speed up claims processing to get paid faster
Improve accuracy in billing and coding to lower claim rejections
Increase the practice's overall financial performance and improve cash flow
ClinicAid is the only medical billing software in Canada to offer service in BC, Alberta, Saskatchewan, and Ontario. That makes it simple to manage for single practitioners on the move, or large organizations spanning multiple provinces. Get in touch with us to learn how you can affordably and easily get started with ClinicAid's billing software for internal medicine doctors.