Ophthalmologists in Canada generally have high patient loads and high overhead as a result of specialized and expensive equipment that accounts for a significant portion of their billing income. The high overhead costs make it all the more important that ophthalmologists have access to efficient and accurate patient billing processes. That's just one of many reasons why they benefit from using ClinicAid medical billing software for ophthalmologists.

Helping Ophthalmologists handle their billing across all provinces
ClinicAid medical billing software makes it easy to submit to OHIP, MSP, MSB and Alberta HLINK from any web enabled computer or tablet. While it's a flexible program designed to meet the needs of all Canadian healthcare providers and practices, it's ideal for Ophthalmologists.
ClinicAid billing software for ophthalmologists delivers a high degree of automation through prefilled fields along with high levels of customization. These combine to help ophthalmologists: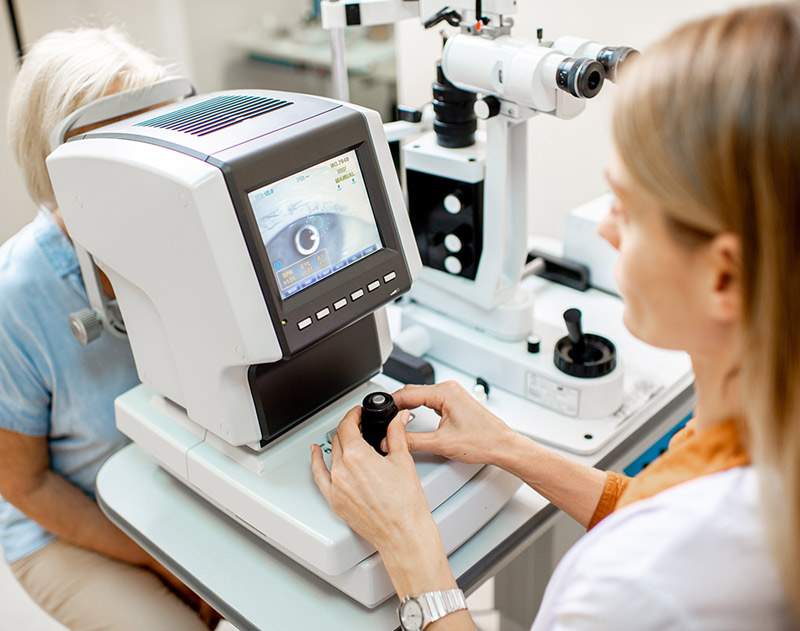 Avoid claim rejections due to code matching errors and inconsistencies across follow-up visits
Quickly identify and correct errors and enable simple resubmission in the rare event of a claim rejection
Employ invoice templates that allow for complex billing of multiple service codes with a single click
Monitor key measurables via custom reports
Create private billing codes and invoices with inventory tracking to let you know when your stock is getting low
Save and share quick lists of diagnostic and service codes
Set a default provider for new claims
Make private office notes on claims for future reference
Staying updated with claims reimbursement changes across Provinces
With reimbursement rates varying for even basic exams across provinces, ophthalmologists must have software to ensure the maximum return.