Neurology practices in Canada face a potentially complex billing and claims process with a wide variety of conditions being treated. Often with heavy patient loads, they need to ensure that they can focus on providing quality healthcare services while lowering claim rejections to maximize income.
ClinicAid billing software for neurologists delivers a simple and accurate process for filing claims. It maximizes automation to speed the claims process and lowers rejections.

ClinicAid supports neurologist's medical billing and claims needs
Our billing software for neurologists is designed to easily address the varied medical billing issues and claim requirements across the broad scope of neurology. That gives your practice the ability to handle billing requirements of various neurological procedures ranging from sleep disorder and chronic pain management to bipolar disorder and cognitive dysfunctions associated with Alzheimer's disease or Huntington disease.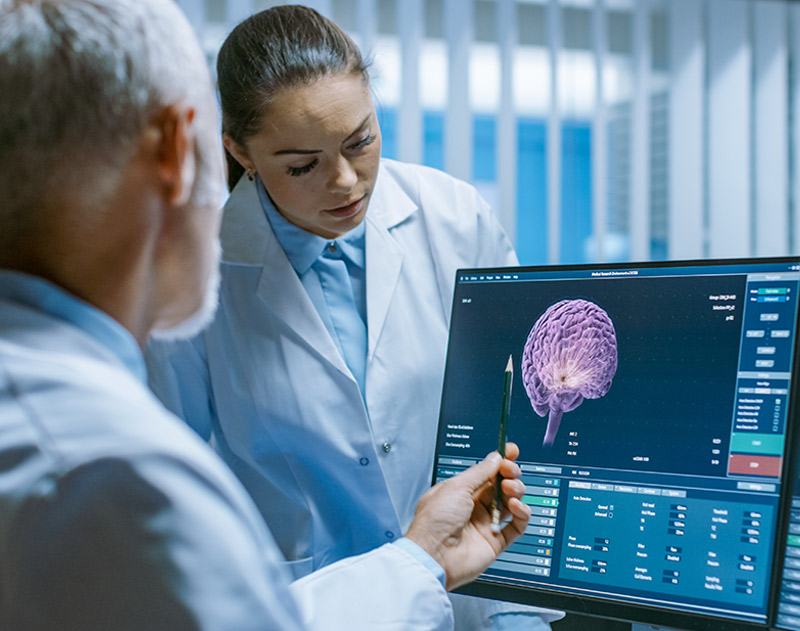 Powerful reporting that helps eliminate rejections
Neurologists need maximum insight into their billing practices. That's why ClinicAid's billing software for neurologists delivers reporting options that meet changing practice needs such as detailed Remittance, Rejection, Efficiency, and other vital reports available at a click. The ability to save customized reports with up to 46 individual data points enables neurologist to:
Speed up reimbursement and collections for improved financial performance.
Take advantage of advanced warnings and validations to ensure correct codes are being billed to cut down on rejections
Leverage our best-in-class end user support and tutorials, to help get the most out of reports, and have actionable data across complex areas of neurology practices
ClinicAid makes billing and claims easy and intuitive
ClinicAid billing software for neurologists gives your practice the ability to focus on patients instead of administrative duties while supporting higher revenues, lower costs, and greater control of your business/practice.
ClinicAid is the only medical billing software in Canada to offer service in BC, Alberta, Saskatchewan, and Ontario. That makes it simple to manage for single practitioners on the move, or large organizations spanning multiple provinces. To learn how you can affordably and easily get started with ClinicAid billing software for neurologists, click here.